The strangest summer ever is going to end and it will always represent something probably unrepeatable. We had two incredible months this year after the lockdown. I've been living in Venice for almost ten year. I don't remember a strangely fresh June and and an amazingly windy and dry July. The direct consequence has been an incredible light especially around the sunset time. This aspect convinced me even more that golden hour photography is unquestionably the outdoor option in Venice.
Obviously I'm teasing you but since last year I approached the topic about the amazing light of September. This time I'd like to consider another period of the year consequently the amazingly unusual weather of this crazy summer 2020. Venice is always full of photographers looking for the best pictures in this magical city. This one was actually a more than unique chance to explore the place, I don't remember July and August with so many days of blue sky and nice temperatures. Talking about this I can't help thinking that the absence of the cruise ships and their pollution influenced the atmospheric conditions. It means in the end even better light for photography and definitely less tourists around, a sort of low season in summer.
Street photography
Well I was one of those photographers and thanking to some friends that came to visit I had the chance to take some pictures around realizing that I had never experienced something like that. It's anyway summer so we started our tour around 6pm and in my opinion the light was still to harsh. Walking a bit we reached one of my favorite areas of Venice, Dorsoduro, peaceful and empty, simply beautiful. Around 6:30pm the light was almost perfect and I start to shoot around.
We actually took a long walk though my favorite sestieri during the golden hour, Dorsoduro, San Polo and of course Cannaregio. It was like a walk into the past, in the places where I lived in venice before, as a student. It strange but beautiful with that sky and that light that I had never seen before. Once more I was thinking continuously that golden hour photography is the only outdoor option in Venice.
Portraits
I was even more convinced about that when I started to shoot some portraits of my friends. I have to admit that using my Canon EOS R helped me a lot, especially if combined with my favorite lens ever, the Canon 50mm f/1.2L. An amazing combo able to give incredible vibes and allure to every portrait but also to urban landscapes. But portraits men, are something crazy. The incredible bokeh, the gorgeous flare effect are the components that with that amazing light can completely change a picture. I won't never be tired of those effects. Probably I will start to experiment also portrait photography with some external lighting equipment, but the right natural light is simply incomparable.
My personal opinion then is that once you learn how to manage backlit photography the effects you are going to achieve are simply beautiful. However I can't deny that I'm attracted about using an external flash to test the possible results in future (stay tuned!).
Amazing friends, gorgeous light, beautiful weather. I couldn't have asked for more from a summer day in Venice. So is golden hour photography is the only outdoor option in Venice? Obviously you can achieve great result all day long managing the light correctly. Anyway I'm a big fan of romantic and warm atmospheres and nothing like sunset light can give you such stunning effects. Clearly the time at your disposal is not so much so it's very important to know the place where you need to shoot being able to get the most from your photography session.
2020
This year has been strange and I'm sure that the most positive effect was the absence of pollution. 2020 gave us a huge lesson through smaller numbers about tourist presences. Clearly this year they have been too small for everybody working in the industry. However a regulation of numbers in favor of an higher tourism quality and an increased respect toward an incredibly delicate and beautiful city should make us all think about a necessary change.
Stay tuned about this
Cheers
New approach
It hasn't been an easy process, I have to admit it, but finally I made the move and I bought a new Canon EOS R, yes a mirrorless. I have always been skeptical about these cameras due to some aspects. The lack of mirror (so a lot of dust on he sensor), a small size, not much consistency, the EVF (Electronic View Finder) and other features of this new sistem.
Old School DLSR life
My first full frame camera was a Canon EOS 6D, I've been using a Canon EOS 5D Mark III for five years and I absolutely love it. I won't never sell it unless I will really really need to do it! The 5D Mark III is a great camera, reliable, solid, comfortable to have in your hands, yes heavy (like all the professional DLSR cameras). Offering great image quality and all the other great features that an amazing Canon EOS 5D can offer.
Using these cameras for a long time made me able to manage them properly. I had the chance to experience in some ways (don't misinterpret me) how real photography and being a real photographer is in the era of digital photography. It has been challenging and sometimes it still is (it will be clearer speaking about the new Canon EOS R). You need to know it, to know the reactions of the camera to the different light conditions, you need to face the demanding "focus and recompose" with the wide aperture of prime lenses like by beloved Canon 50mm at f/1.2, 1.4 ecc. So you have a nice beast in your hand that once tamed gives you great satisfactions!
From DLSR to Mirrorless
So I did it, I switched to the new Canon EOS R, but I stil have my Canon EOS 5D Mark III. I know that it will be extremely useful again and there could be no better choice as a second body. I decided for this change because traveling often I wanted something lighter but powerful. Something that would have allowed me to use my Canon L lenses without spending a lot of money to replace my Canon gear thanking to the control ring mount adapter.
First thoughts
The first impact was strange, this light camera in your hand gives you the appearance of a fragile tool. Instead keeping a bit you immediately understand that you were wrong and the list of plus starts. The body is lighter but solid and well built and the feeling is good with a great ergonomics even though is way smaller than the Mark III.
The menu is pretty much the same but bit more complicated because photo and video settings are visible just if you are using that specific mode (personally I don't care too much because I use it just for photography). And man... a curtain covering the sensor every time that you turn off the camera. Extremely useful when changing lens in difficult situations.
Size
Camera is smaller so obviously the space for buttons on it is reduced and limited, but it's a necessary compromise. There's a touch screen and less buttons that means more combinations to memorize to move around the settings easily. AF is simply perfect and you can focus all over the touch screen that in some cases it's a huge help. The same for the control ring on the adapter that allows to check and modify the exposure quickly.
Obviously EVF
The ring is particularly nice thinking about the EVF. A real huge help to achieve the best exposure with extreme light conditions, especially speaking about night photography. The EVF is something else with a strong impact switching to the mirrorless system. It's strange in the beginning getting used to that view if you came from the super clear and realistic one of the DLSR. It's just about time, and the results won't be long in coming..
The turning point
The new firmware update 1.4.0 then was great. Now the eye recognition and the chase is crazy fast and efficient, so life with wide aperture lenses is easier now. This new Canon EOS R gave a sort of new life to my Canon 50mm f/1.2 and now I miss way less shots than before.
Sensor is bigger and quality improved. I was just a bit doubtful checking the first shots that were bit creamy compared to the ones with the Mark III. The reasons were two, the technical one is that it could happen that with a bigger sensor and old lenses micro contrast is reduced and some aberration are more visible. Then I forgot to set an higher value for the clarity on "Fidelity" mode like I did on the EOS 5D Mark III, after this the problem was solved. The result anyway was great, quality and colors are beautiful and using some lenses is a new beautiful experience.
Few cons
There are also some cons that for me and my job with Canon cameras are not that important as soon I achieved great results in terms of quality. The most debated one is the absence of the second slot for the memory card. I never used the second card and I learned that the main aspect to care about is to never cancel pictures directly from the camera. Body is not stabilized but if you don't do videos is not a big deal and coming from the DLSR world it was not the first thing I was looking for. I had the stabilizer on some lenses but I never noticed the difference too much.
Battery
The battery actually drains a lot, obviously way faster than a reflex because. With EVF is like to have the live view constantly active plus the touch screen. Speaking about battery drain, another thing that I don't like is the bluetooth remote instead the good old infrared one. Now the easier way to shoot remotely is downloading on your phone the app Camera Connect. Pretty nice and useful but through this the wireless and bluetooth drain also the battery of the phone. So probably I'll buy a remote with the wire! I don't want to say too much about the touch bar, I didn't do many setting trial, it seems bit difficult to use and a joystick would have been better for sure, but again, space is reduced.
Conclusion
This camera is incredibly customizable and light (the Mark III is so heavy taking it after couple of weeks!), more than every camera I ever tried. I set everything (ISO, aperture, over/underexposure) on buttons and rings in order to have the full control of the camera. There's still something that I have to fix to be completely comfortable with it but its's just matter of time! The few cons are not a problem yet, but eventually I'll let you know!
Finally I want to thank Megumi for being the model during my first trial of this new Canon EOS R! So don't hesitate to check my website and book your portrait session!
Cheers
#venezia #venice #shooting #canon #canonphotography #bokeh #bokehkillers #photoshooting #portraits #portraits #eosr #mirrorless #50mm
When
We are almost in the mid-October, high tide is coming and the best light ever is fading away slowly. The first chapter about this topic was about the main components characterizing the period, specifically sunrise. Well, atmosphere and lights are the main components of Venice magic shooting sunset too. Probably even more amazing because they force you to walk around, getting inevitably lost in the less touristy areas of the city or where the real Venetian life is.

Locals
These areas acquire a magical allure. You perfectly know that all around is crowded, but Venice is magical and it's enough to turn into a calle or a rio terà to find peace and noise again. Till you realize that maybe it's better to walk away from St'Mark's Square and Rialto Bridge to experience the real Venice!!
Yes, it would be really easy and helpful to tell you where these areas are. Insted I prefer to walk around with nice people, passionate about photography, interested to discover the city together, to share ideas, to try new techniques and learn always something new. Then I would never let you get lost in the city alone, you need a local to take care of you!!
Atmosphere & Lights
Yes, again, these two components are the reason why every year I fall in love with Venice and the ones that let me leave as soon as winter arrives. I have a thing for the end of summer and beginning of autumn. So many good memories from the past probably. As soon as September comes I fell better, I feel happy, I just wish I have more time to take pictures around. But work is work and when I have the chance to shoot I take them as a gift.... because man..the light...
Portraits
Obviously portraits, the best light, the best memories of your amazing holiday. Walking around, discover the magical glimpses of this city where you can feel the real vibes characterizing it. Immerse yourself in this atmosphere, enjoying the peace and the quiet. The hidden Venice will offer you the best chance for an unforgettable and unique portrait in the best scenery possible during a Venice magic shooting sunset!
So don't miss the chance, now, tomorrow, whenever you want. Contact me and let's create the magic together with an amazing portrait session! Bring home your best memories, with a friend, your partner or your personal portfolio to remember an amazing experience!
Friends
Remember, there's nothing better to bring a friend. Someone to share your ideas about photography, every time you are around taking pictures, someone to discuss with, to compare. This moment of the year is particularly nice to me also because a good friend comes to visit Venice. It's always great to enjoy street photography and sharing ideas with him, asking for opinions (he' also responsible for my new camera).
...no, he's not the major, fortunately! So thank you Joe for the time we spent shooting around and all the talks!
Wait no more, check the website and book your favorite photo tour or portrait session. I'll be here to share my knowledge, my passion, my tips with whoever share love for photography and will fall in love with Venice!
Cheers
The big unbearable, annoying August crowd is basically gone. Temperature starts to be more pleasant, but the most important thing is that September and October are coming! The most amazing months of the year are going to give us the best lights ever to make Venice even more magical and enjoyable. The perfect chance for early birds Venice magic pictures. Why so exited because of two months that are also giving advance notice of the end of summer?
As you can imagine because of great chances for photo shootings and amazing portraits. Obviously there are moments like early mornings and late afternoons that are always good for shooting sessions in Venice... but man..those months are magical. At least for me because of my amazing memories and vibes about them. Before the awful foggy winter, during this golden period they offer unique things and chances fo the Venice magic pictures.
Atmosphere
Sunrise is a great moment for a photo shooting. It's the real unique one to enjoy the beautiful moments that this city has to offer. I love it because it's possible to take pictures pretty much everywhere, there are no people, absolutely no crowd (that could be shocking in a positive way if you are used to walk around in the day). Especially in one of the most crowed places on the earth! Visiting the Square is never a good idea if you wanna really enjoy it, but sunrise changes everything, workers (not all) are still sleeping. Tourists are still recovering from the day before, so couple of hours are just for the romantics and the braves that want to fully enjoy the heart of Venice.
As I mentioned before the all city is beautiful and amazingly empty so it's just about to decide where to go. The results and purposes will be reached and respected. Speaking about this, another amazing spot where to enjoy a great photo shooting is Punta della Dogana. One of the most stunning places of the city despite of the light, but unbelievable with the right one!
Lights
So, yes a sunrise shooting session is possible even in St. Mark's Square and it's beautiful having (and shooting) portraits next to the greatest example of bizantine, gothic and islamic architecture example ever. The Doge's Palace is stunning thanks to the sunlight that passes through it and thanks to the calm before the city wakes up. The architecture, the perspective, the angles, the art all around with the sun rising behind offer the best blend ever to achieve beautiful results.
Portraits
Especially if it's the first time ever in Venice, waking up for the sunrise is difficult, terrible, almost unbearable because, hey you're on holiday right? So why suffer to see just another place in the world? You can have your pictures in another moment, maybe another day. I can promise you that once there you will be happy of your choice. You won't fell sleepy anymore and your only thought will be focus on the wonder in front of your eyes and you'll be so happy to have the chance to create a book of your best memories in Venice after the portrait session with me.
Why waiting?
Ok yes, you need to wait just for the second part of this article, but hey, don't waste your time in the meanwhile. The best moths are coming, check the link, contact me and let's create the magic together in one of the most amazing place in the world!
Cheers
Once, talking about trips, a friend told me "Bali is always a good idea". I was late deciding something about holidays in 2019, so the budget was reduced and while I was checking randomly for flights I "accidentally" found this one with a ridiculous price. After booking, my friend Margherita gave me some awesome suggestions about where to stay and here we go, so...Bali again, always a good idea! My return in Venice will be characterized by a seriously busy agenda till next November. Due to this I needed a safe, quiet and relaxing shelter, the best I know.
Yes, again
I booked in October because I knew that February would have been a bad month in Venice for my job and I didn't hesitate. Few things changed in the meanwhile and I know I am going to miss someone. I also know that the magic island will make me a person even more awesome that I'm now, can you believe that?! So I will be back regenerated.
My only aim is to rest, relax and surf a lot, to do some meditation to free my mind and to find new inspirations and be prepared to face the new season in the lagoon and everything else. Everybody can find all these things in Bali, the most spiritual place in the world. Yes, Bali again!
This doesn't mean that I won't take pictures. There are places that I didn't explored yet. I'll take it easy and I'll go with the flow, following my feelings with no pressure enjoying the good vibes (only good vibes right?) that people there always have to offer!
So if you want follow what will happen on this blog and in the meanwhile start to plan your trip to Venice and check one the Shooting Different - Venice Photo Tours !
Cheers
Hi guys!
here we go again, nine months since the last trip, and now finally, after a full tourist season, that gave me the chance to meet a lot of interesting people, I can finally enjoy my freedom and be one of them for the rest of the month!
New adventure, same travel buddy, Fedo, that is also my favorite colleague, this time direction South Africa, Cape Town. I'm really looking forward to visit a place that always fascinated me and I'm ready for new adventures but mostly to relax, to surf a lot and to enjoy the best of the local culture, to be ready to re-start again for the short slow winter season in Venice!
I won't leave you alone, don't worry, follow the blog and the many stories on instagram (@shooting_different) to discover Cape Town's surprises! Now I'm ready to fly and eager to take my camera and take great pictures of a stunning place.
See you soon with the winter edition of Venice Photo Tours, play nice guys!
Cheers
Sometimes it's nice to leave a beautiful city for another, even just for a week end, the best chance to visit friends that you didn't meet since months or years and to breathe some fresh air before to come back to the daily routine.
Everything started with a pleasant randomness, a first class ticket on Italo, a comfortableand relaxing trip interrupted just by the incredible burp of a chinese traveler after biscuits and coffee offered on board. Once in Rome @valeriofitzroy was waiting for me at Termini train station, and there I definitely reconsidered the concept of crowd!


First stop Trastevere, one of my (pretty predictable) favorite places of the city, where I've been explained about few local activities like Bar S. Calisto, probably the bar preferred among the locals, with his unaltered charme from the '70's, here one thing won't never miss, Peroni.


Speaking about dinner you can just be spoiled for choice, it's enough to be aware about the many touristy places, and in this case being with a local makes the whole difference! Da Augusto is an authentic place with typical local cuisine and more than honest prices, Trapizzino instead is good if you like street food with its tasty pizza and supplì; then walking around is just..nice


I spent the night at Villa Ada wonderful place with an amazing park that is hosting a music festival, here I had the pleasure to listen to Ainé and Joe Victor , nice drinks, great music, amazing people.


I dedicated the day after to my favorite activity when in another city, walking around alone, in this case not to discover hidden spots but to take a look to the rooftop of Rinascente in Via del Tritone, nice terrace but not comparable to the one of Fondaco dei Tedeschi in Venice but with a great surplus, bar and restaurant.



The first floor anyway shows an amazing aqueduct inaugurated by Augusto in 19 b.C. that was used to power the main fountains go the city like Fontana di Trevi.
Then walking around I was definitely relieved noticing that overcrowding is not just a problem that we have in venice!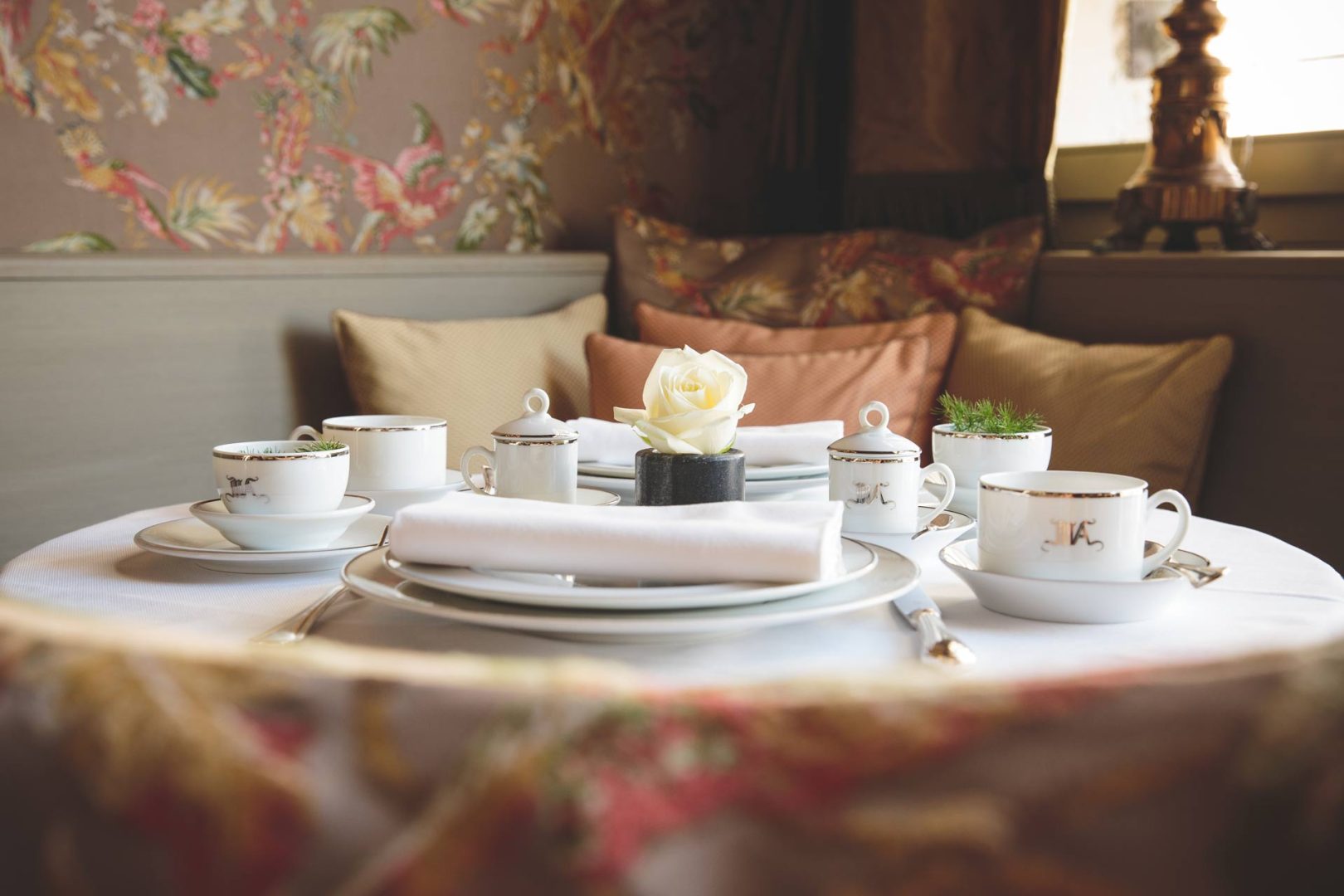 In the evening I did' resist to the appeal of Piazza San Pietro and the Vatican, in this case I don't think that pictures would be necessary! Last stop of the day at Guerrini dal 1958 for a deserved Gin & Tonic.

On Sunday morning, few hours before to leave I had time to visit other amazing places in the area around Ponte Milvio.


One in particular that I always saw just in books was Auditorium Parco della Musica designed by Renzo Piano, simply an incredible place.


Before a quick lunch I couldn't have gone for a touristy ride, but I can promise you that with a local the experience is completely different...


...in fact I had also time for a cheap vintage shopping, amazing second hand leather jacket at Le vesti di Messalina
Finally the best quick lunch that I could have imagined was at Ce Stamo a Pensà , Neapolitan food that speaks Roman = FRIED


After this I obviously slept all the time coming back to Venice, and actually once in my city I was pretty happy. Rome is obviously wonderful, magnificent and amazing, but it's too much, too chaotic, too much traffic, too dirty sometimes with many holes everywhere (yes it's definitely true), but I will go back soon because history speaks around every corner, the atmosphere is more than welcoming and there so many things that I didn't discovered yet.
So now it's time again to join many Venice Photo Tours, book your favorite one and let me guide you through the most amazing places of my city all summer long!
Cheers
Now it starts hurting, one of the best, probably the best one, memories of my trip to Indonesia. Canggu was the most relaxing place I found in Bali, even if it rained a lot there was a such amazing atmosphere, nice beaches, good weaves, wonderful restaurants and bars.. yes probably the only place where, social media managing influencers bloggers bullshits apart, I can say I found "only good vibes".


Countdown already started, those vibes are just seven months far, in the meanwhile check the other pictures of Indonesia on the updated website and if you are in Venice come to enjoy me to sooth the pain with a Venice Photo Tour or the new Venice Tours !
Cheers
While walking in the most beautiful city in the world don't waste your time looking at the thousands shops full of the most different kind of bullshit, chocolate falls, stupid candy shops, chinese crap ecc ecc... Choose the hidden way, get lost and discover the amazing Venice that is always on the top
Enjoy the amazing art and the beautiful architecture that surround you everywhere, choose you favorite Venice Photo Tour or Venice Cultural Tour and contact us for your booking!
Cheers
During a long week end when it's holiday in Italy the smartest thing to do to escape the tourists invasion is to leave Venice and..explore!
The lagoon offers several amazing islands to visit, but Lido is alway been my favorite for several reasons.
So if you have 3-4 hours, rent a bike and explore the island from S.M. Elisabetta, to the surreal Venice Film Festival's venue in this period and then going through the wonderful Malamocco (first residence of the Doge till 813 a.d.), to arrive at Alberoni.


Finally, you can't miss the best hamburger on the island at Pecador, a sub shop inside a London Bus along the beach with amazing view from upstairs.
So take advantage of this quiet before summer and join us for a unique tour wherever you prefer, visit the website and book your favorite experience!
Cheers
Magic memories continue thinking about another incredibly spiritual place, Uluwatu, with its temple and amazing beaches.


Check the new pictures on the website just updated!
Bali is too far for you know? What are you waiting for? Come to Venice and enjoy your favorite Venice Photo Tour or choose the best Venice Tour for you with Touring Different!
Cheers
Apparently according with my hard disk Federico is my favorite subject and because of his limitless availability I have to thank him for the chance to take always new portraits and experiment a lot!


He's also the best colleague that I could have hope for, but you can be my best guest, so check my website and book your private photo shooting session during a Venice Photo Tour with me!
Cheers
Today my memories bring me back to the most relaxing and welcoming place where I have been in Raja Ampat, Gam was an amazing island, great reef, amazing hosts, delicious food and the most relaxing shed that I experienced!


Even if it's painful thinking that these places are so far and the new relaxing holiday will be in eight months it's always nice to share some sweet memories with you!
Cheers
Sunday it was a bad day, definitely, heavy rain, hail..I found this beautiful girl and I was so disappointed because due to the forecast we initially cancelled the shooting.
But we were in contact and at the first sunbeam we met to make some nice shoots!
Stephany has been the perfect model, amazing attitude and great smile.
More of her pictures soon on my website ! In the meanwhile check my tours and your favorite one with a photo shooting!
Thank you Stephany!
Cheers
After about ten days of fear winter seems finally gone and I was lucky to meet Nicolas for another great portrait session with a new friend!
Don't miss the chance for an amazing Venice Photo Tour with a portrait session in the hidden calles of this city, check my portfolio visit the website and book your favorite one!
Cheers
After crazy cold days finally a taste of spring with and amazing sun to warm up our bodies and mostly our souls!
More about Irene will be on my website soon!
So, come on let's get your portrait in Venice and join me for a photo shooting session, check the website and contact me or book your private Venice Photo Shooting Tour here!
Cheers