My winter holidays (the only ones I can have actually) have been amazing. I visited so many beautiful countries I had only dreamed of going like in Myanmar and the Philippines. With my friends we had an amazing time exploring incredible places doing unforgettable experiences. Every great trip deserves a proper conclusion and since the beginning I knew that we would have split up and I reached Bali my magic place.
Bali, that's why
It was my third time there and everything was pretty easy thanking also to the suggestions from my Italian friend living there. I had eleven days in Bali and I decided to spend them all in Canggu just to relax and surf, as usual. The entire trip has been absolutely beautiful but pretty demanding, especially in Myanmar. Bali my magic place was the perfect spot were to end my journey doing exactly what I love more, surfing, sleeping, eating amazing healthy food, talk with smart and interesting people.
As soon as I arrived I slept a lot since I was incredibly tired from the flight Bohol-Manila-Bali. It brought me on the Island of Gods around midnight and the day after has begun an unexpected busy but pleasant holiday! I surfed in the morning and in the afternoon I met my friend Arianna that invited me to a boxe lesson at the Dreamsea Surf Camp where I met other people. Well, in a couple of days I had a lot of amazing friends of different nationalities. I knew them mainly at the Dojo, a beautiful co-working space where sometimes I spent my time too to work on my pictures.
Why I love it
Canggu is the place that I'll love forever. The place where I'm always sure to go back if one day after #covid I'll be able to reach Bali again. This is where everyone should go with someone special to share unforgettable emotions and experiences. Well, way better than Paris (my favorite city ever) but with completely different magical vibes. I'm looking forward to be there again in the "special" way..who knows.
I found my peace in Bali my magic place that too many people don't respect enough. The thing that probably annoyed me more is the fact that among many that are there working hard being grateful every single day to have the chance to be there as digital nomads, there're too many wrong things. After three year I realized that the Island and Canggu in particular are ruined by aggressive tourism and hipsters, influencers or vloggers wannabe. A big bunch of people that have no clue about how lucky they are and that are there just to have the chance to say they have been in Bali. People begging for free stuff in exchange of the ridiculous visibility they can offer on their pathetic social media. I'm sure that Bali would be a way better place without them.
This is an island that can fully heal you through its magic. I found joy, sadness, a lot of great surf, beautiful people and amazing friends. Too much to talk me out of coming back to live my best life far away from problems and bad thoughts.
Best sunsets ever
I saw sunsets from many different places around the world but Bali always offered me the most powerful ones. I loved sunsets at Pererenan beach, Echo beach, Batu Bolong beach, Seseh beach, Balangan, Uluwatu temple. I saw sunsets in Bali when I was happy, nostalgic, melancholy, sad, relaxed, while surfing (the best moment ever), alone or with friends. Every sunset was amazingly different, magic and emotional. The most important feeling was the sense of belonging to one of the most magical places ever that won't never leave me.
Don't forget to surf in the sunset. The most fulfilling and magical experience you can try if you love the ocean, the Island of Gods and its amazing vibes. So learn how to surf, try at least, it's difficult, it's hard but when you catch the first wave it'll be priceless and unforgettable. Do it because life is fuckin short and it's not worth to miss any moment especially a memorable one.
In the end...
This year I was more cheerful than the previous after a great trip around south east Asia. I enjoyed a lot hanging around with new friends and being busy. Don't forget to rent a scooter to be completely free to enjoy your stay going everywhere you want.
I was feeling home again, I didn't want lo leave and when I had to, I was so fuckin sad. Not to mention the fact that as soon as I arrived in Italy I went straight to quarantine and lockdown. I spent the first 10 days home regretting not having stayed in Bali. I could have had the chance to do something good rather than to stay two months inside my apartment. But then the situation changed and my timing was actually perfect. Anyway I haven't given up the idea to meet my friends again all together as soon as possible. They are among my best memories, because knowing new beautiful people is always the best part of a trip.
Cheers
Bohol-Panglao
Here we are, after the more than pleasant layover in Kuala Lumpur, finally in the Philippines, Bohol, relax time among its beauties. After a night in Cebu, the day after we took a boat to reach Bohol first and Panglao after. At the harbor we had our super kind friend Allen (@boholisawesome) waiting for us.
Despite of the rain he immediately took us for a ride to check some spots that we wouldn't have never be able to find without him. The same happened the following days. Our place was in Panglao, the small beautiful island connected to Bohol, close to Alona Beach. Nice area full of restaurants, bars, night life and a crowded but beautiful beach where we enjoyed our time a lot just eating, sleeping, lying on the beach! It was simply time to relax.
Napaling
In the Philippines, Bohol obviously I would say that it's mandatory to to snorkel. Even if you have never done before, just do it, you'll simply love it. Next step will be to become a diver because underwater the world is beautiful. Allen brought us to Napaling , in particular at the Molave Cliff Diving Resort (check the link for more specs), on an cliff with a stair bringing to the water.
Well, unfortunately his GoPro had some issues and I don't have pictures to show, but it was amazing, simply. The reef is beautiful and there are a lot of different fishes. You can stay hours in the water exploring and swimming with schools of sardines that surround you all the time. Don't miss the chance and go!
Virgin Island
We took also a boat trip with Allen and his amazing family and it was a great chance to enjoy the beautiful nature of this country, its crystal clear water, its beaches and its fauna. Obviously we snorkeled and enjoy the beautiful environment and after we had a delicious homemade filipino lunch by Allen's mum.
pictures by Allen Trottier (@boholisawesome)
Then we took a particularly nice walk together on the Virgin Island. The sun was burning as hell but is was absolutely worth it to enjoy that unique place.
Loboc River
Philippines, Bohol, relax time but also one of my favorite places that Allen showed us was, Loboc River. We went there to enjoy a tour on a paddle board along the river and its nature. The Fox and the Firefly cottages was organizing this service and upstairs there's also an amazing restaurant were we had breakfast before. It was a great experience, I'm so happy about that! I had never paddled before and doing it there was particularly beautiful and relaxing. Paddle, water, palms, nature and a swim in the river..what else?!
I enjoyed the time in Bohol so much and I'll always be grateful to Allen. Without him it wouldn't have been the same for sure! Exploring places with a local is always the real plus to every trip, what allows you to save time, money and get the best from your travel experience!
So remember to check my tours and come to visit Venice with me to enjoy the best of my city with me and live it like a local, a real Venetian!
But first Siquijor!
Cheers
Road to Inle Lake
After we changed our plans deciding to skip Hsipaw we made another big mistake, we trusted in the staff of the reception and we booked a van that should have brought us from the hotel in Mandalay to the new one. We were definitely looking forward for a beautiful Inle break before a different Asia. Well the van cost 8,5€ and we stayed on board almost 7 hours. We stopped several times because the driver needed also to deliver packages. The road was crazy while climbing the mountain and 3 burmese ladies vomited all the time due to that situation. But ok, no bid deal, we were just thinking about our new accommodation dreaming about a nice rest.
The surprise
Once we arrived about 20km far from the new place the driver stopped and left us on the side of a big road, telling us that he was going to the city center not to ur resort and consequently we should have taken a taxi. Coincidentally along that road there were 5 taxi drivers (all his friends) asking us if by chance we needed a ride.
After paying 30€ for a 15 minutes taxi ride (twice as much as the 7 hours trip) we finally arrived at the Inle Resort & Spa and we spent the 4 more relaxing days in a paradise for a super convenient price. The better spent money of the whole trip! The place is huge and immerse between trees and palms. There's an amazing silence and simply beautiful quiet atmosphere, here you can do nothing but relax. Above all the place is on the lake and the best thing to do is to lay on a bench chair and enjoy the sunset on the dock on the lake. I just wanna cry thinking about that.
Unexpected paradise
Once there I thought that I wouldn't have used my camera at all but the spot is too pretty and I didn't resist, so I took some pictures with my Canon EOS R and the Canon 24-70mm f/2.8 and thanking to that I was able to achieve pretty nice pictures even without a tripod since that camera has a great noise management at high ISO.
We spent our days between the swimming pool, the restaurant and the pier on the lake simply enjoying the sweet doing nothing, recharging batteries after the previous days that we spent mostly on transportations.
We decided also to take a bicycle ride to the city center to explore a bit but it was an exception! A lucky one anyway because since we stopped for a massage we found also an organized boat tour of the lake the day after. Certainly the best chance to discover the beauties of Inle Lake!
Inle life
Early in the morning of the third day we had the pick up and we were just 3 people on the boat. The trip is noisy but relaxing and along the way there are beautiful landscaped and scenarios with the local's daily life
Along the way we stopped several time to appreciate local markets and amazing locals handcrafted activities, first of all we enjoyed the silver manufacturing
another stop was dedicated to the textile manufacturing of the precious silk extracted from the lotus flower
furthermore we appreciated the ability of those ladies at the loom,
and finally we saw the tobacco manufacturing, also the flavored one
We also stopped to see some pagodas and local life around them. Even more the trip on the way back gave us the chance to appreciate beautiful glimpses of Inle's life on the lake. That one was a thing that I liked a lot considering the amazing scenarios with houses on the water and the quiet around.


Sadness
Finally, back at the resort we used the time simple being lazy to continue the beautiful Inle break . We also to book the night bus back to Yangon. I took some time to enjoy the last sunset in one of the best places I've been during the trip. I seriously was almost going to cry thinking about leaving the day after. I seriously had a beautiful Inle break before a different Asia
The last day we enjoyed every second after the check out. We stayed at the pool simple waiting to leave and reach the bus on our road to Yangon. This time bit more afraid (without a real reason actually, just bit psychotic) about corona virus, to enjoy the turning point of the trip.
Cheers
Visa and Money
We left, happily speaking for myself, Bangkok to reach Yangon, city of The Pagoda in Myanmar. Once arrived it taken a while in order to have our visa (sticker on passport), remember to bring american dollars, it costs 50 and be sure that those dollars are recent and PERFECT otherwise they won't accept them. Not just at the airport but everywhere they ask you or you have the chance to pay with dollars, and in Myanmar happens often.
Yangon
Once at the hotel we checked-in and took a walk around just to take a look and eat something. The first impression was that this is the less developed country I've visited even if it's among the ones developing faster, its Pil increases 8% a year. Anyway it has some characteristic areas but nothing "exotic" like we were expecting. Impression confirmed the day after during the morning walk during which we saw the center of the city the Independence Monument, a white obelisk in the center of Maha Bandula Park. Later we reached and walked through General Aung San Park before to stop for lunch there in a really cute hidden spot on the lake.
Shwedagon Pagoda
Then with a Grab we reached the amazing Shwedagon Pagoda. In the title I called Yangon city of "the" pagoda because after this one, among the zillion we saw, it was very very hard and difficult to find another one that could have been even just comparable to that.
Here is nice to have a tour guide that explains a bit of the history of the pagoda and some interesting curiosities. In Myanmar there's a strong belief in astrology. Mahabote divides the week in eight days (Wednesday, when Buddha was born is divided in two) and the eight corners of the Pagoda are represented by eight animals , eight planets and eight cardinal points. I was born on Sunday so mine was the garuda, Obama's was the guinea pig. The practice consists in pouring water on the symbol and on the Buddha's statue.
The tour ended toward the sunset, the best moment, remember about light in south east asia?! Then once free I walk around the beautiful pagoda and the chances for nice pictures where multiple speaking about people and architecture. Close to 6pm operators prepared several oil candles for the evening celebration with thousands votive candles and people started to turn on incense and to pray.
We had to leave to be able to reach on time the bus to reach the most spiritual place in Burma.
Cheers
#myanmar #yangon #asia #pagoda #eosr #canonphotography #streetphotography #travelordie #travelphotography #trip #friends
A sweet escape from Bkk
Just couple of hours far from the city there's an amazing Unesco site full of beautiful temples, Ayutthaya the peaceful side of Bangkok. We needed a break from the air and the chaos of Bkk so we decided for the cheapest day trip ever. We paid 15 baht (0,45€) to do 80km and it's took 2 hours, not the best trip ever but the faster for sure considering the traffic!
Once in Ayutthaya we rent a bike and crossed the river to reach the area of the temples. Actually I would have rent a scooter, the distances are not crazy. But it's hot and there are some steep tract and the traffic in the connection areas is bit crazy..anyway pretty enjoyable. The temples are pretty much everywhere and to enter in each one's area is necessary to pay 50 baht (1,50€). Nothing for the amazing ruins that you are going to see! When you rent your bike/motorbike ask for the free map and it will be super easy.
About taking pictures
Again, the big problem for me but in general for photographers is the light. Terrible during the day, strong, direct, too shining. Yes I know, there are ND filters but it's not the same. In the beginning I was reluctant about using my Canon EOS R, but then being patient, cycling, walking around, eating something the lights start to be better. The atmosphere improved too and taking pictures starts to make sense and the results pretty appreciable!
Now, thinking about that day I wouldn't have left Bangkok so early in the morning. I would have relaxed more and reached the place at least 2/2,5 hours later because managing the time it's possible to see and visit pretty much everything when it's cooler. Furthermore the atmosphere is nicer towards and during the golden hours that is fundamental in this kind of environments.
Then after a quick dinner and a long trip after a great day in Ayutthaya the peaceful side of Bangkok, we run on the roof top to enjoy the pool with a Tiger that we were dreaming since a long time and to recharge our energies for the next day, direction Myanmar.
Cheers
#ayutthaya #thailand #temples #sunset #eosr #canon2470mm #daytrip #trip #holidays #travelordie #travelphotography #landscapes #ruins #bangkok
Touristy Bkk
Once in good shape again and ready to change idea about Bangkok south east Asia icon again. We started from visiting Wat Pho around 2pm. The place and the context are nice and the quantity of buddhas it's impressive, the architecture and its colors inside are beautiful but again the light was terrible. I wasn't really feeling to take pictures because nothing was seriously inspiring me. Moreover people inside were there just to walk directly to see the giant statue of Buddha to take the same pictures.
How many pictures?
As anticipated, this year I left with a different mindset speaking about photography. I decided to take less pictures, focusing more about what was surrounding me. As I always thought anyway but this time with more dedication. I always preferred to enjoy first, to get involved with the context to understand what was really interesting me. What was seriously catalyzing my attention and that I would have been happy to edit in order to avoid to waste a lot of hours in front of the screen. Basically I was looking for more quality, for pictures that I would be happy to see and print. Well in Bangkok has been easy, because the research of beauty could be endless.
Gear
In this case my Canon EOS R helped me a lot, easy to carry even if the Canon 24-70 f/2.8 II USM is pretty heavy. I was also able to control the exposure quickly and directly from the EVF thanking to the control ring mount adapter. I'm still using the same SD card!
Time schedule
In that place, like in many others in Bangkok, I had the impression that it is an extremely touristy city. I felt there was no much authenticity unless you bumped into it.
After that we crossed the river (just 4 baths, 0,12€) to see the Wat Arun. Well known as the Sunrise Temple but way better during the sunset if smog is not so terrible. It closes early, about at 5:30/6pm and it was not allow to climb it. So we took a walk in the area behind the temple where we had a taste of the real city far from tourism.
Sunset effect
Once back at the temple, it was nice with the lights on it and when we crossed the canal again we immediately regretted for not going there later than 2am. The light was amazing and the place had a totally different allure, from the outside at least.
So basically in this area of the world you should have the double of the time at your disposal to visit attraction just toward the sunset! The day after, in fact, we stayed at the hotel till 4pm to enjoy the swimming pool during the hottest moment of the day. We reached the Wat Saket temple, trusting in Google that says the temple closes at 5:30pm, not true, it closes at 7pm. The place is pretty nice and from the edge is possible to enjoy a beautiful sunset, but still, the pollution is crazy so there's a lot of haze compromising or making more fascinating the landscape, it's up to you!
If you want in 2 days you can see pretty much everything touristic relevant in Bangkok south east Asia icon again. Anyway take your time, don't rush and book a nice hotel with the pool. Prices are really really good and it's definitely worth it considering temperatures and air pollution.
For the last day we decided to escape from the city to breath some fresh air and and enjoy some peace visiting Ayutthaya...
Cheers
#streetphotography #architecturelovers #urbanphotography #jungle #eosr #canonphotography #bangkok #thailand #asia #landscape #igersthailand #igersbangkok #igersbkk #bkk #watpho #watarun #watsaket #sunset
Leaving New York, never easy, in fact the last day in NYC was the only one without the sun. Pretty gloomy and gray (the day I left it was raining, so perfect timing I guess, despite of the cold obviously!). Rain was also sad considering that I was leaving. Anyway I dedicated the day to shopping thanking to the super patient Geneviève that brought me to a lot of places where I didn't buy basically anything! NYC is the place where you can do shopping for more than a week because there are to many things and places to choose from.
Street gear
As the title says, in this city the photo opportunities are endless, so I decided to pair my Canon EOS R and the control ring mount adapter just with the Canon 50mm f/1.2, its wide aperture is perfect for quick shots and dark light conditions.
Having the chance to visit NYC many times I would dedicate one of these taking pictures in the subway for sure. So many different people, so many stories characterized by a unique atmosphere.
Well I can't say nothing but that this city is incredibly beautiful, crazy and full of life. It didn't impressed me immediately like I thought. But but as soon as I started to discover it I started to feel the vibes that a book or a movie can't give. At the same time while finding new places you realize how many others you are missing. The city fascinated me since I was a kid, the dream as a photographer now. See you soon NYC.
Yes, leaving New York, never easy, but now it's time for new adventures and trips around the world, so follow me on Instagram and get in touch if you need a portraits or a photo shooting before to see you in Venice with the new season!
Cheers
#eosr #nyc #midtown #streetphotography #urbanphotography #empirestatebuilding #freedomtower #oculus #sunset #lights #night #canon #canonphotography #cityscape #buildings #architecture #igersnyc ##igersnewyork #nyprimeshot #nychighlights
I decided to approach the day 3 rushing a bit to be able to see few thing without bothering nobody. After an amazing breakfast at home in Brooklyn I took the subway for a long trip. That day I decided to bring my Canon EOS R and just a lens, the 17-40 f/4 because I knew that I would have spent a lot of time in a place that defining amazing is still reductive! I was going to have a breathtaking photography experience
Random walks are the best
I had a specific plan that I have been able to follow thanking to the great app City Mapper that offers ALL the transportations and time schedules around the city, public and private ones. My aim was to take a look to the Grand Central Station and to continue. Since I was in the area, I enjoyed also the Public Library and I took a beautiful walk around taking advantage of the spectacular sun and blue sky of that day.
Then I moved to the Upper East Side to enjoy the view and the architecture, even if just from the outside. One of my favorite building ever, designed by the genius of Frank Lloyd Wright. The one that I studied with more passion at the high school and at the University while studying art history. The Solomon R. Guggenheim Museum. Since I was there I couldn't give up to a walk in Central Park!
Top of the Rock
From there I went down to enter the Rockfeller Center to go up to the panoramic terrace which I booked 2 days before. Remember always to book, it's easier and faster. I spent a lot of time there, about 3 hours, but on purpose. When I went there the first time the Top of the Rock was fully booked because I arrived there just one hour before the sunset, the most popular time, but It was a good thing!
I booked online for the time slot before sunset, which is more expensive but I can understand why. I would suggest to book at least 2 hours before the sunset, you won't get bored. Inside there are many controls before and after the elevator that brings you up in just 43 seconds! As soon as you have the first view you can realize that you spent 40$ ticket in the best way possible and the breathtaking photography experience begins.
On the top
I turned around many times, changing different floors to capture different perspectives. From Downtown to Central Park with the new sky scrapers that lop over it
Then, minute after minute, I realized the chance that I had to take so many different pictures that I should have selected once at home. But the variety of different lights made the process way easier and not too boring. I mean...
Again, thanking to the Canon EOS R and the control ring mount adapter the capturing process has been extremely easy and fast. I have been able to do not too many shots and pretty much all of them characterized by the correct light. Moreover no need of stabilizer even when the light was going to disappear.
These pictures, the last one in particular, are the result of a patient process because the terrace started to be overcrowded. Making it super difficult to find a spot where to be able to be static and take the best pictures through the big glasses. Officially tripods are forbidden (even if someone had really small tripods, but with the crowd is really difficult to arrange it) and I didn't bring anything, not even the gorilla pod, and the pictures I took are all freehand.
I can easily consider the Top of the Rock the highlight of my trip speaking about attractions in general, a breathtaking photography experience. I know it's pretty touristy but it's truly breathtaking and I consider it the place that you can't miss if you are in NYC.
MoMa
I was there on a Friday, which means free entrance at the MoMa, the longest line I have ever seen in my life but also the faster one. Clearly the experience is not the best possible considering how many people there were inside. Anyway it was good enough if the time that you have in the city forces you to make choices!
To complete the day being in that area there's no better choice for an hamburger than the Burger Joint. Small place hidden behind a red curtain inside a fancy hotel. There's always a long queue but not slow. The inside is pretty cozy and nice with many posters and items directly from the 80's/90's and the hamburgers are pretty good!
Stay tuned for the next chapters. In the meanwhile check my website looking for the best options to explore Venice with me during your next trip!
Cheers
Here we are for the second day exploring around the most incredible city ever. This time from Greenwich Village first, then Harlem, going to Downtown to enjoy some of the unmissable attractions of NYC. Actually also something definitely not touristy but extremely important and famous for a niche of lovers of the game and I was able to take the pictures I've always dreamed of. I was lucky to be with Geneviève that was pretty patient with me, a local willing to bear my excursions to these strange places around her city where she has never been before!
I was obviously with my new Canon EOS R and my Canon 17-40mm, extremely useful during a long day walking around thanking to the lightness they offered. I won't never be tired to appreciate how easy was to take pictures with this combo plus the control ring mount adapter. All these components make you forget about the battery that doesn't last that long due to the EVF and new electronic components!
Playgrounds
West 4th Street Courts
First stop was at West 4th Street Courts, one of the most popular playground in NYC. If you are not in a rush, just eight minute far there's Murray's Bagels where you can try the best bagel in town. After a good coffee you can happily reach the subway to Harlem.
Rucker Park
I reached Harlem specifically to see Rucker Park, a sort of Mecca of street basketball. Named after Helcombe Rucker , a teacher that in 1950 started a basketball tournament to help less fortunate kids and to keep them away from the streets. Most players coming here in summer are well known just among the street basket world. But Rucker Park hosted also famous NBA players like Kobe Bryant, Allen Iverson, Kevin Durant and the most venerated one around here, Julius Dr. J Erving
I have always loved basketball, since I was a kid, and as every kid I started to play on the streets and at the outdoor playground with my friends. All along the year with all the different weather conditions. Street basket is different, harder, intense, more real, less rules, more respect, it's something that you bring inside you forever. I discovered Rucker Park following my favorite basketball blog and FB page ever, La Giornata Tipo. Once in NYC I had to visit this place in the heart of Harlem, a sort of sanctuary for me, the only one possible actually. Here I had the chance to take the pictures I've always dreamed of.
The feelings were great and I'm so happy to have seen this place that for many people is just a playground, but to me was a sort of end of a long path. Not finished a finished one yet because next time I want to be there during a tournament to feel the real vibes that this game can give.
Central Park
After the Rucker Park we moved down to walk a bit inside one of the most famous city parks in the world. Clearly my time was not enough to walk through all of it and the weather was not the perfect one for my purpose since it was freezing. Anyway I've been able to enjoy the atmosphere and the beautiful autumn colors that Central Park can offer! This one is another spot that I'll visit again for sure to see the spots recounted in my favorite book The Catcher in the Rye , the movies Home Alone 2: Lost in New York and Batman Returns. Unfortunately here I didn't had the chance to take the Pictures I've always dreamed of.
Brooklyn bridge
Right on time we reached one of the places that I have always wanted to see since I was able to turn the tv on on the 80's:
If you can reach the Brooklyn bridge around the sunset time. If it's not crazy cold, early in the morning, that is probably even better because nobody's supposed to be there! The sunset time was perfect and magical tho. Be careful because there's the real risk to take too many pictures because the light is growing better minutes after minute.
Gear in action
Most of my picture here were great thanking to the Canon EOS R in particular. Even when it was getting darker the results were still coming, so I can say that I didn't miss the stabilizer at all. Since I started to take pictures in my life I had the stabilizer just on couple of lenses. I can say that in some conditions the IS can help a bit, but it can't change a picture, if it's ruined, it's ruined, no stabilizer can prevent it. Clearly if your goal are videos the story changes, in that case the IS is way helpful, anyway not my case.
The Brooklyn bridge offered several beautiful point of views and gorgeous landscapes and skylines. If you concentrate and focus a bit, into that incredible sunset there's also the Statue of Liberty. I saved it for the next trip. We walked so much that day and after crossing the bridge to Brooklyn I was super tired but I can say that it was definitely worth it!
In the next chapter other great views from my favorite place of the trip!
Cheers
#nyc #midtown #tribeca #soho #chelsea #hudsonyards #highline #hellskitchen # #igersnyc #igersnewyork #nyprimeshot #cityscape #nyc_highlights #manhattan #streetphotography #urbanphotography#canon #canonphotography #eosr #nightphotography #ramen #1740f4 #brooklynbridge #sunset #greenwhich #ruckerpark #harlem #lagiornatatipo #basket #playground #streetbasket #nike #nikebasktball
SPIRIT & GEAR
NYC finally! It was my first time there and I was super curious to visit the most famous city in the world. Since I was a kid New York was THE place of multiple movie spots. The city where Michael Jordan offered the best performances of his career at the Madison Square Garden. The temple of modern architecture and a street photography paradise.
A city that I always wanted in my pictures, a street photography paradise. The place where I dreamt to be sooner or later in my life. To reach my aim I brought with me my new Canon EOS R , a Canon 17-40mm f/4 and a Canon 50mm f/1.2, the perfect combo talking about weight and performances. An amazing chance for me to catch huge buildings, street photography and enjoy the city.
I stayed there 5 full days, clearly not enough to see everything. You could easily spend more than a month there and there would be still something left for sure. Anyway enough to feel the vibes of an incredible city that has a lot to offer. As soon as I started to walk I have to say that I was less overwhelmed than I thought,. Probably because I saw it so many times on tv and books that it was exactly like I imagined! In few minutes anyway NYC unveiled itself as as the street Photography Paradise I was expecting!
FROM MIDTOWN TO LOWER MANHATTAN
I started my long walk from Midtown to Downtown messing completely with my original plans. So missing a few things, but I can say it was worth it. Despite of the cold, it was a beautiful sunny and clear day, with a lot of contrasts and the colors. They were simply amazing and offering me the perfect chance to try my Canon EOS R. I was a bit hesitant to pull out my camera, I was already late, I was freezing too. I looked around, I noticed many things and I stopped being a tourist. I immersed myself in the atmosphere appreciating the most quiet areas through Chelsea, Greenwich Village, Soho.
DOWNTOWN MANHATTAN & GROUND ZERO
Walking in this street photography paradise, arriving to Lower Manhattan at the World Trade Center you can immediately recognize the Oculus designed by Santiago Calatrava. It identifies the World Trade Center Transportation Hub, representing a dove freed from the hands of a kid. This suggestive architecture is right under the Freedom Tower. The name changed in One Word Trade Center, from the original project of Daniel Libeskind.
The atmosphere changed once at Ground Zero, maybe it didn't change too much but I felt it was appropriate to approach that place respectfully. Obviously thinking a lot about what happened there but I realized that all in all everybody were relaxed and the spirit around was good. Looking at the place where once lopped the Twin Towers I felt the power in the air, inevitably.
In that jungle of skyscrapers the wide Canon 17-40mm was simply perfect to catch everything those architectures had to offer. It gave me the chance to create strong impact images. I have also been able to manage the exposure easily thanking to the control ring mount adapter, the best tool to pair to the Canon EOS R. The process is way easier and there's a reduce mistake margin, so less mistakes, less pictures to select, more space on the memory card.
BACK TO HUDSON YARDS
After this loooooong walk, I went back first to take a must look to the house of "The Cosby Show" in Greenwich. Then the aim was to go up to The Top of the Rock..but it's another story...(next chapter!)..so since I was close by I decided to try the most famous banana pudding in the world at Magnolia Bakery according with the suggestions of my two favorite travelers ever Fedo and Emma. Well...huge experience
The other paradise
I took a walk around Midtown where the jungle of buildings offers views that I loved. About the Empire State Building in particular, my favorite architecture so far. While waiting for a friend, since I was close, I decided to take a look to the Mecca for every photographer, B&H. Man...if you are looking for something..well.. you are going to find it there! I was so overwhelmed about the huge variety of stuff they had inside that I forgot to buy the only thing I had in my mind. If NY is a street photography paradise, B&H is simply a photography paradise! I just didn't like the fact they had many cameras, I don't know if second hand, repaired, to be repaired, but with the sensor at the open hair. I forgot to ask why. You know I was busy and shocked wandering around!
I've been suggested to visit the Hudson Yards and a friend brought me there. I was pretty happy about it, the area is new and pretty nice with its symbol, the Vessel or Social Climber. Then we took a walk on the High Line, a park and footpath built on a disused raised railway. I would have really wanted to explore this place during the day but hey, NYC it's huge, too many things to see..next time for sure!
Here the combo Canon EOS R + 50mm f/1.2 was great, this camera gave a second life to this great old prime lens!
Dinner choice
As an end of a long and freezing day I couldn't have hoped for a better place than Totto Ramen, great place in Hell's Kitchen where I tried one of the most amazing ramen ever. It's crowded probably everyday, since I was there on a Wednesday and I waited for more than 30 minutes, anyway don't miss it! I'm not going to talk about food on every chapter, just sometimes, but I particularly love ramen, I couldn't help it in this case!
Great first day in NYC. Just the beginning of an amazing trip discovering one of the most fascinating places in the world, more pictures are coming with more stories about them.
Cheers
#nyc #midtown #tribeca #soho #chelsea #hudsonyards #highline #hellskitchen # #igersnyc #igersnewyork #nyprimeshot #cityscape #nyc_highlights #manhattan #streetphotography #urbanphotography #oculus #oneworldtradecenter #freedomtower #canon #canonphotography #eosr #canon50mm12 #nightphotography #ramen #1740f4 #bokeh #bokehkillers #littleitaly #chinatown #magnoliabackery #bananapudding #ramen #thecosbyshow
When
We are almost in the mid-October, high tide is coming and the best light ever is fading away slowly. The first chapter about this topic was about the main components characterizing the period, specifically sunrise. Well, atmosphere and lights are the main components of Venice magic shooting sunset too. Probably even more amazing because they force you to walk around, getting inevitably lost in the less touristy areas of the city or where the real Venetian life is.

Locals
These areas acquire a magical allure. You perfectly know that all around is crowded, but Venice is magical and it's enough to turn into a calle or a rio terà to find peace and noise again. Till you realize that maybe it's better to walk away from St'Mark's Square and Rialto Bridge to experience the real Venice!!
Yes, it would be really easy and helpful to tell you where these areas are. Insted I prefer to walk around with nice people, passionate about photography, interested to discover the city together, to share ideas, to try new techniques and learn always something new. Then I would never let you get lost in the city alone, you need a local to take care of you!!
Atmosphere & Lights
Yes, again, these two components are the reason why every year I fall in love with Venice and the ones that let me leave as soon as winter arrives. I have a thing for the end of summer and beginning of autumn. So many good memories from the past probably. As soon as September comes I fell better, I feel happy, I just wish I have more time to take pictures around. But work is work and when I have the chance to shoot I take them as a gift.... because man..the light...
Portraits
Obviously portraits, the best light, the best memories of your amazing holiday. Walking around, discover the magical glimpses of this city where you can feel the real vibes characterizing it. Immerse yourself in this atmosphere, enjoying the peace and the quiet. The hidden Venice will offer you the best chance for an unforgettable and unique portrait in the best scenery possible during a Venice magic shooting sunset!
So don't miss the chance, now, tomorrow, whenever you want. Contact me and let's create the magic together with an amazing portrait session! Bring home your best memories, with a friend, your partner or your personal portfolio to remember an amazing experience!
Friends
Remember, there's nothing better to bring a friend. Someone to share your ideas about photography, every time you are around taking pictures, someone to discuss with, to compare. This moment of the year is particularly nice to me also because a good friend comes to visit Venice. It's always great to enjoy street photography and sharing ideas with him, asking for opinions (he' also responsible for my new camera).
...no, he's not the major, fortunately! So thank you Joe for the time we spent shooting around and all the talks!
Wait no more, check the website and book your favorite photo tour or portrait session. I'll be here to share my knowledge, my passion, my tips with whoever share love for photography and will fall in love with Venice!
Cheers
It happens that @jaykannon , who studied here and he obviously fell in love with Venice, comes here to visit his old friends and ask you to take a Venice Photo Tour together because with a local tour guide it's totally cool.
Nothing better than walking around with someone that share your interests, inspiration increases and good pictures are the natural result (soon on my website), but I found also a lot of nice couples sharing love or simply good time together in the perfect context offered by this magical city. So why not to take some pictures of them?


Basilica della Salute and Punta della Dogana characterize one of the most amazing spots of the city, beautiful scenery, breathtaking views of St. Mark's Square, San Giorgio and Giudecca. Don't forget about Festa del Redentore tomorrow, the biggest celebration of the city with an amazing 45 minutes fireworks show! We are going to celebrate the end of the plague that happened between 1575 and 1577, so you can't miss the walk (just 24hrs in a year) on the pontoon bridge connecting Venice with Giudecca Island in from of the wonderful Redentore's church designed by Andrea Palladio.


Obviously after a long walk and shooting session nothing better than a beer at the most appreciated place among the locals for aperitivo, Al Squero in front of the real Squero San Trovaso where the is preserved the tradition of the gondola's construction.
So come on, once in Venice book your Venice Photo Tour on the website and enjoy good vibes and love surrounding my beautiful city!
Cheers
Sometimes it's nice to leave a beautiful city for another, even just for a week end, the best chance to visit friends that you didn't meet since months or years and to breathe some fresh air before to come back to the daily routine.
Everything started with a pleasant randomness, a first class ticket on Italo, a comfortableand relaxing trip interrupted just by the incredible burp of a chinese traveler after biscuits and coffee offered on board. Once in Rome @valeriofitzroy was waiting for me at Termini train station, and there I definitely reconsidered the concept of crowd!


First stop Trastevere, one of my (pretty predictable) favorite places of the city, where I've been explained about few local activities like Bar S. Calisto, probably the bar preferred among the locals, with his unaltered charme from the '70's, here one thing won't never miss, Peroni.


Speaking about dinner you can just be spoiled for choice, it's enough to be aware about the many touristy places, and in this case being with a local makes the whole difference! Da Augusto is an authentic place with typical local cuisine and more than honest prices, Trapizzino instead is good if you like street food with its tasty pizza and supplì; then walking around is just..nice


I spent the night at Villa Ada wonderful place with an amazing park that is hosting a music festival, here I had the pleasure to listen to Ainé and Joe Victor , nice drinks, great music, amazing people.


I dedicated the day after to my favorite activity when in another city, walking around alone, in this case not to discover hidden spots but to take a look to the rooftop of Rinascente in Via del Tritone, nice terrace but not comparable to the one of Fondaco dei Tedeschi in Venice but with a great surplus, bar and restaurant.



The first floor anyway shows an amazing aqueduct inaugurated by Augusto in 19 b.C. that was used to power the main fountains go the city like Fontana di Trevi.
Then walking around I was definitely relieved noticing that overcrowding is not just a problem that we have in venice!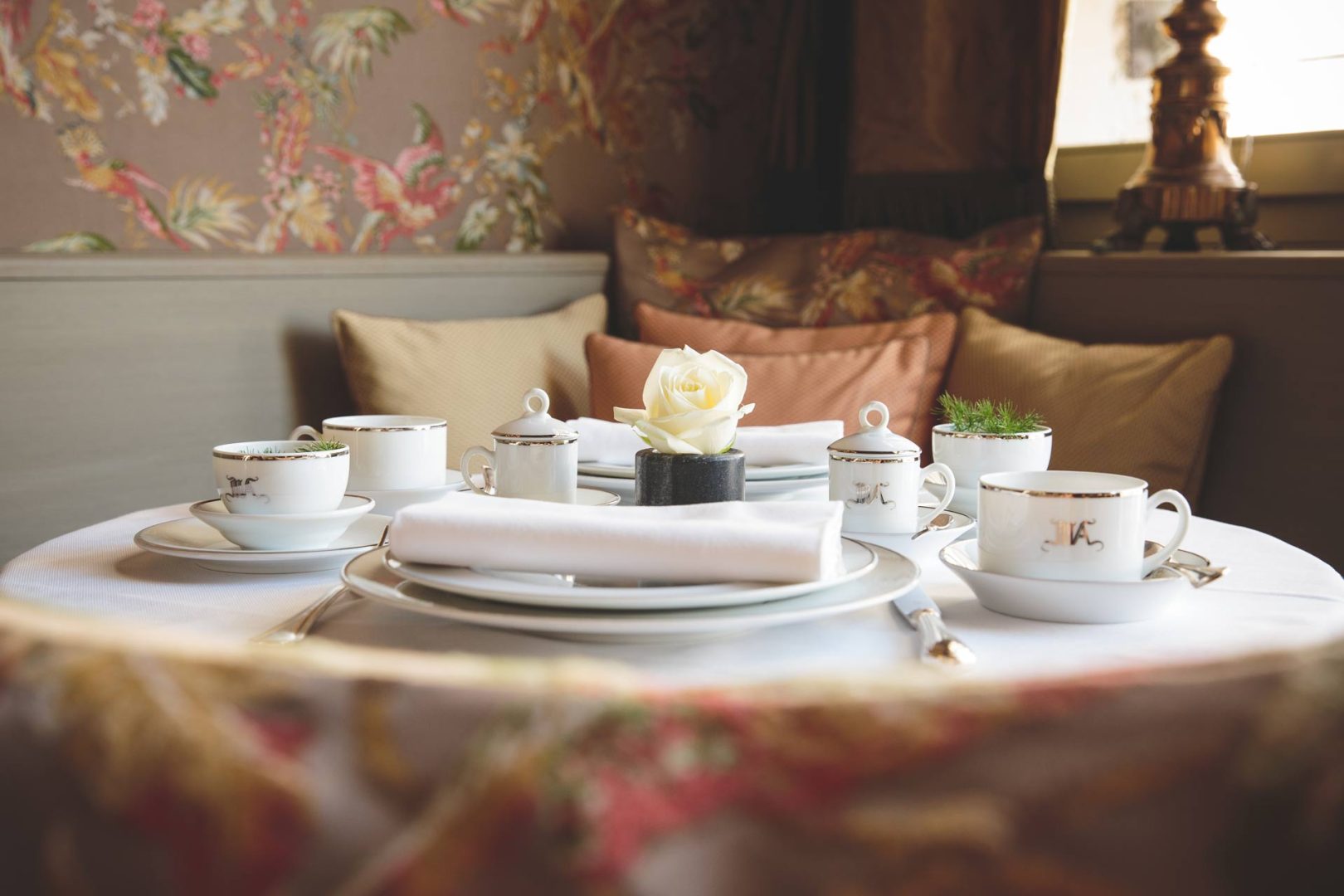 In the evening I did' resist to the appeal of Piazza San Pietro and the Vatican, in this case I don't think that pictures would be necessary! Last stop of the day at Guerrini dal 1958 for a deserved Gin & Tonic.

On Sunday morning, few hours before to leave I had time to visit other amazing places in the area around Ponte Milvio.


One in particular that I always saw just in books was Auditorium Parco della Musica designed by Renzo Piano, simply an incredible place.


Before a quick lunch I couldn't have gone for a touristy ride, but I can promise you that with a local the experience is completely different...


...in fact I had also time for a cheap vintage shopping, amazing second hand leather jacket at Le vesti di Messalina
Finally the best quick lunch that I could have imagined was at Ce Stamo a Pensà , Neapolitan food that speaks Roman = FRIED


After this I obviously slept all the time coming back to Venice, and actually once in my city I was pretty happy. Rome is obviously wonderful, magnificent and amazing, but it's too much, too chaotic, too much traffic, too dirty sometimes with many holes everywhere (yes it's definitely true), but I will go back soon because history speaks around every corner, the atmosphere is more than welcoming and there so many things that I didn't discovered yet.
So now it's time again to join many Venice Photo Tours, book your favorite one and let me guide you through the most amazing places of my city all summer long!
Cheers
Every year it's nice to be in this context, not just because it's supposed to be "cool", I mean, when you are used to it it's not cool anymore, it's just about feeling at home.


Contacting pavilions, speak with curators, getting informations, invites, going at the entrance and waiting 30 minutes to get your badge....that routine that makes you feel safe, in the right place, where you can do you job in that unique environment that contributes to do it in the best way ever.
This year during the opening days (this is supposed to be the coolest thing ever, but it's not, I promise) I had the chance to work for the Brazil Pavilion, taking pictures for their projects and the opening events. This is my favorite way to enjoy the Venice Biennale while many people become crazy trying to drink and eat for free pretending to be somebody else than what they are in their real life.


I don't like the crowd, but I like architecture and art in different ways and I was there, so I had to visit a bit, because I also love those two amazing venues. Ok it's crazy to walk among the pavilions in those days, and I didn't pretend to deepen anything, I will be back in autumn, the best season to enjoy the exhibition, but you know, it's just about the well known "good vibes".
Giardini Biennale is my favorite among the two main places, probably because the old memories of university, but mostly because walking around there is super relaxing, you can switch off your brain, also because not always there's something to understand, it's just about relish the context.


Obviously being so cool I had also an invitation for the Arsenale (thank you Arianna), and I love that place too because usually I work there with kids and I can tell that they are way better than adults that pretend to be cool.
Yes I love to say cool.


At the moment I am done with the Venice Biennale, so I really want to thank (they will read this blog for sure.....) the Brazil Pavilion and its amazing staff for the the great opportunity that they gave me also this year and I want to tell everybody that if you want to discover Venice in different and coolest ways you just need to visit these two website and to book your favorite Venice Tours or Venice Photo Tour!
Hopefully I'll be your guide also at the Venice Biennale, but who knows.
Cheers
http://www.labiennale.org/en
Now it starts hurting, one of the best, probably the best one, memories of my trip to Indonesia. Canggu was the most relaxing place I found in Bali, even if it rained a lot there was a such amazing atmosphere, nice beaches, good weaves, wonderful restaurants and bars.. yes probably the only place where, social media managing influencers bloggers bullshits apart, I can say I found "only good vibes".


Countdown already started, those vibes are just seven months far, in the meanwhile check the other pictures of Indonesia on the updated website and if you are in Venice come to enjoy me to sooth the pain with a Venice Photo Tour or the new Venice Tours !
Cheers
While walking in the most beautiful city in the world don't waste your time looking at the thousands shops full of the most different kind of bullshit, chocolate falls, stupid candy shops, chinese crap ecc ecc... Choose the hidden way, get lost and discover the amazing Venice that is always on the top
Enjoy the amazing art and the beautiful architecture that surround you everywhere, choose you favorite Venice Photo Tour or Venice Cultural Tour and contact us for your booking!
Cheers
During a long week end when it's holiday in Italy the smartest thing to do to escape the tourists invasion is to leave Venice and..explore!
The lagoon offers several amazing islands to visit, but Lido is alway been my favorite for several reasons.
So if you have 3-4 hours, rent a bike and explore the island from S.M. Elisabetta, to the surreal Venice Film Festival's venue in this period and then going through the wonderful Malamocco (first residence of the Doge till 813 a.d.), to arrive at Alberoni.


Finally, you can't miss the best hamburger on the island at Pecador, a sub shop inside a London Bus along the beach with amazing view from upstairs.
So take advantage of this quiet before summer and join us for a unique tour wherever you prefer, visit the website and book your favorite experience!
Cheers
Magic memories continue thinking about another incredibly spiritual place, Uluwatu, with its temple and amazing beaches.


Check the new pictures on the website just updated!
Bali is too far for you know? What are you waiting for? Come to Venice and enjoy your favorite Venice Photo Tour or choose the best Venice Tour for you with Touring Different!
Cheers
Today my memories bring me back to the most relaxing and welcoming place where I have been in Raja Ampat, Gam was an amazing island, great reef, amazing hosts, delicious food and the most relaxing shed that I experienced!


Even if it's painful thinking that these places are so far and the new relaxing holiday will be in eight months it's always nice to share some sweet memories with you!
Cheers
Nostalgic process still heavily going on, another #tbt of this week is about the paradise that I found in the island of Kri


New pictures on the website soon
Cheers
Another Paradise
From the Hanging Gardens the trip (400rp) was pretty fun. First part (my favorite) on a small van, with a funny nice driver who really liked Blink 182 and a crazy chinese/american girl from NY on his side. 1,5hr with Blink obviously, Robbie Williams, Guns and Roses, Aerosmith and other hits from the 90' for a great soundtrack.
Then after a long wait and a quick trip with a crazy fast boat we arrived in Gili Air. The smaller of three small islands, Trawangan, Meno, Air. In front of a bigger one, Lombok, to which they belong.
Peaceful January
In this period Air is really quiet, the atmosphere is nice, no cars or motor vehicles, just bikes. Just electric scooters and funny coaches pulled by small horses. Also here, like around all Indonesia, kindness seems to be the rule.
There's not much to do during the off season but along its 4km outer limit it's possible to join many bars and restaurants on the beach with amazing vibes and and sunsets.
Everyone here is more happy and chilled than the usual. I realized that is was probably because of magic mushrooms that you can find in every bar included in the happy hour package. They sell them also in cones (like fried fish in Venice) made with palm leaves. They are allowed just in Gili, anyway I preferred to not try them.
A nice food surprise
Also inside the island there's no shortage of surprises. Walking around we found this pizza place called "Classico Italiano" where I ate a delicious pizza, totally unexpected.
The owner is Andrea, a super nice lady from Venice that with her husband from Rome decided to live in Gili Air and open two restaurants. The second one is called "Perla Nera"; another amazing surprise, this time with hamburgers. I know that it's uncommon and not preferable to eat Italian food abroad, but we reached the limit with nasi goreng and rice, and most of all they were excellent!
Accommodation, yes
The plan was also to do an excursion to snorkel and swim with turtles. Unfortunately the weather have been good just the first day. It rained a lot and this offer the chance to relax more and enjoy our amazing house. One thing that surprised me a lot, in Ubud first and then in Gili Air, is the fact that Indonesia redefines the concept of Airbnb with an incredible hospitality and kindness. Apparently there're no airbnb without a swimming pool, breakfast service and room cleaning service all inclusive for a super cheap price.
So if you are coming here with a group of friends go definitely for an airbnb. If you are traveling solo there're many alternatives in several clean and nice home stays ridiculously cheap.
To conclude, Gilis are a particularly good idea from march, especially if you are looking for amazing weather, no rain and a lot of people to party with (Trawangan is the craziest one in this case). Anyway also in January it seems to be a good idea if you are looking for some extra relax.
Now back to Bali in Uluwatu and Canggu.
Cheers